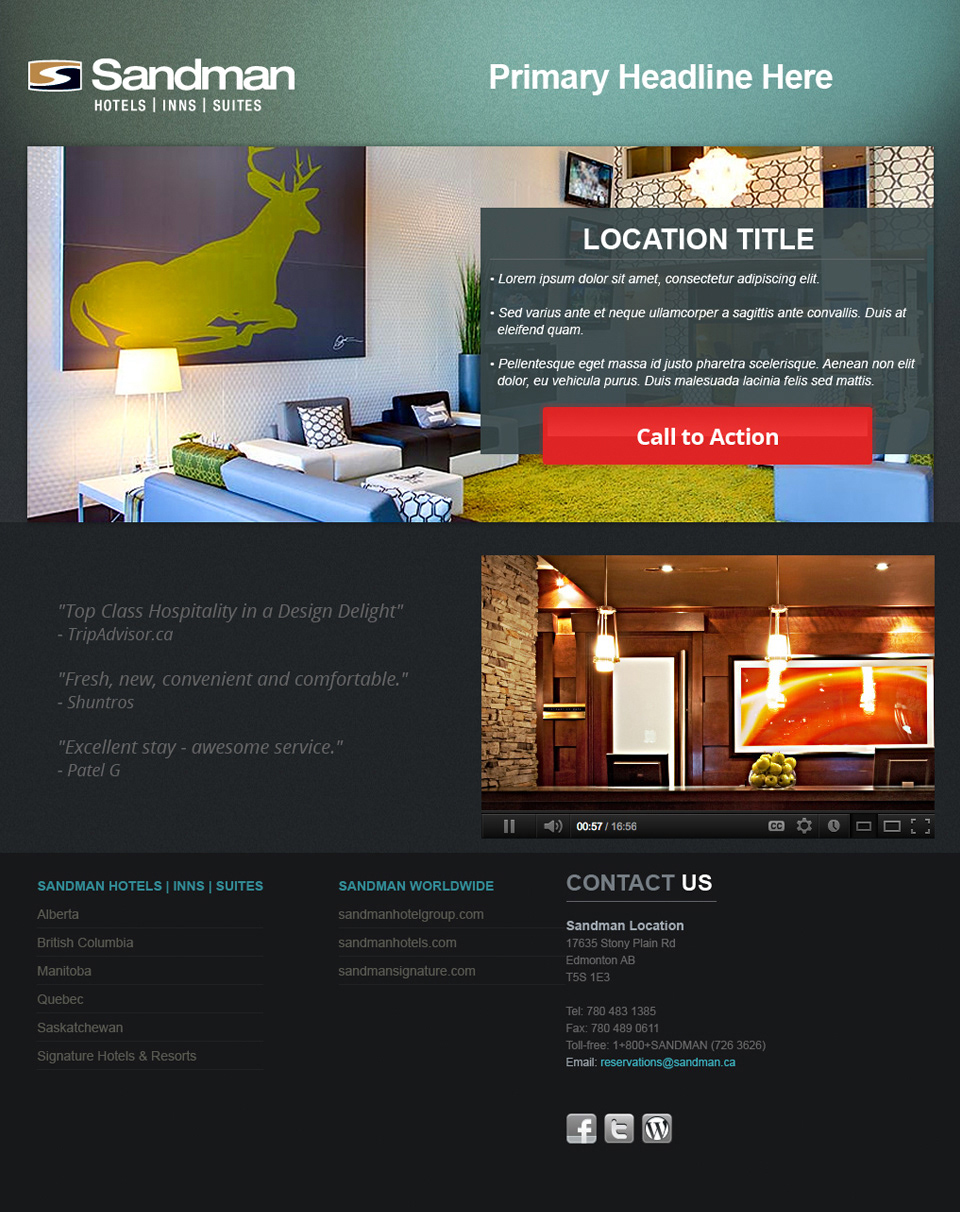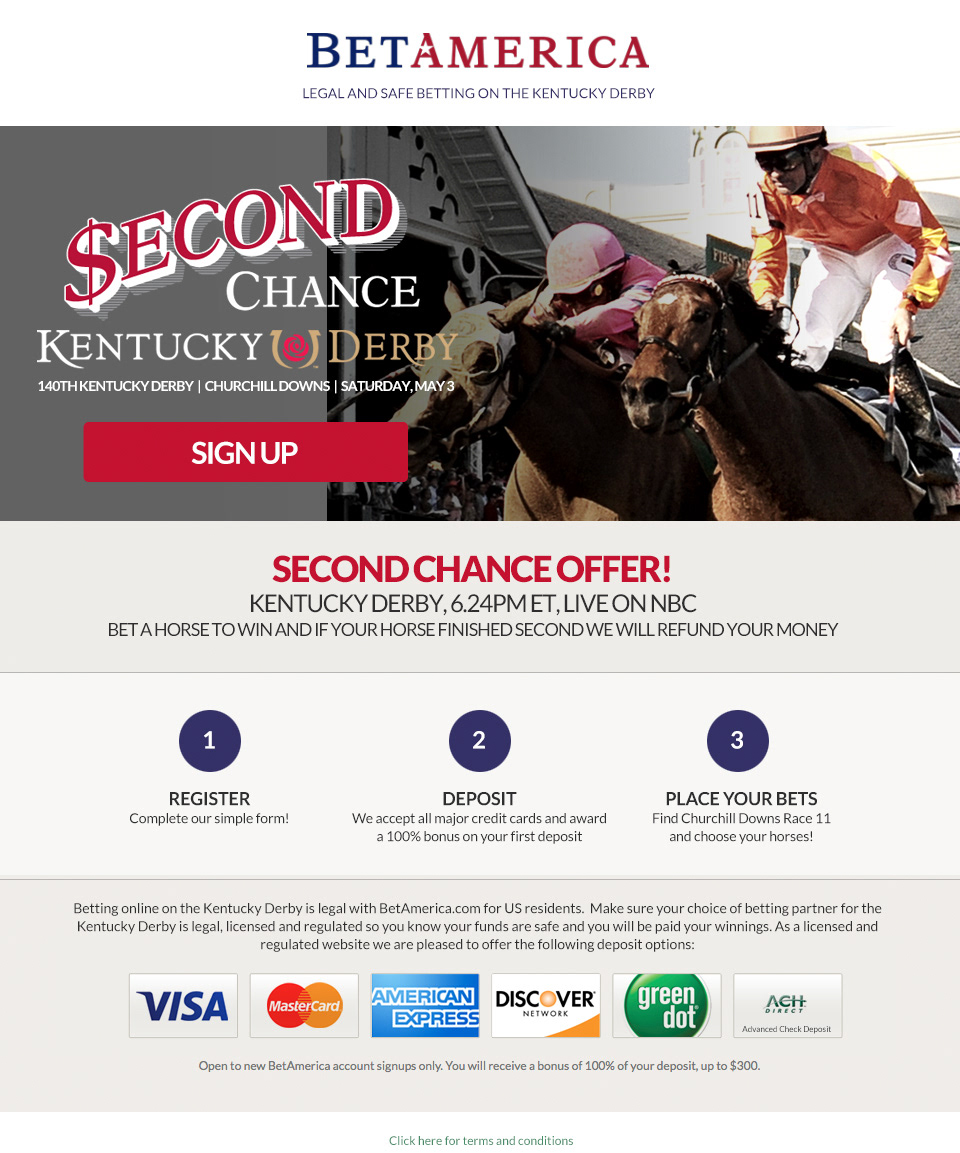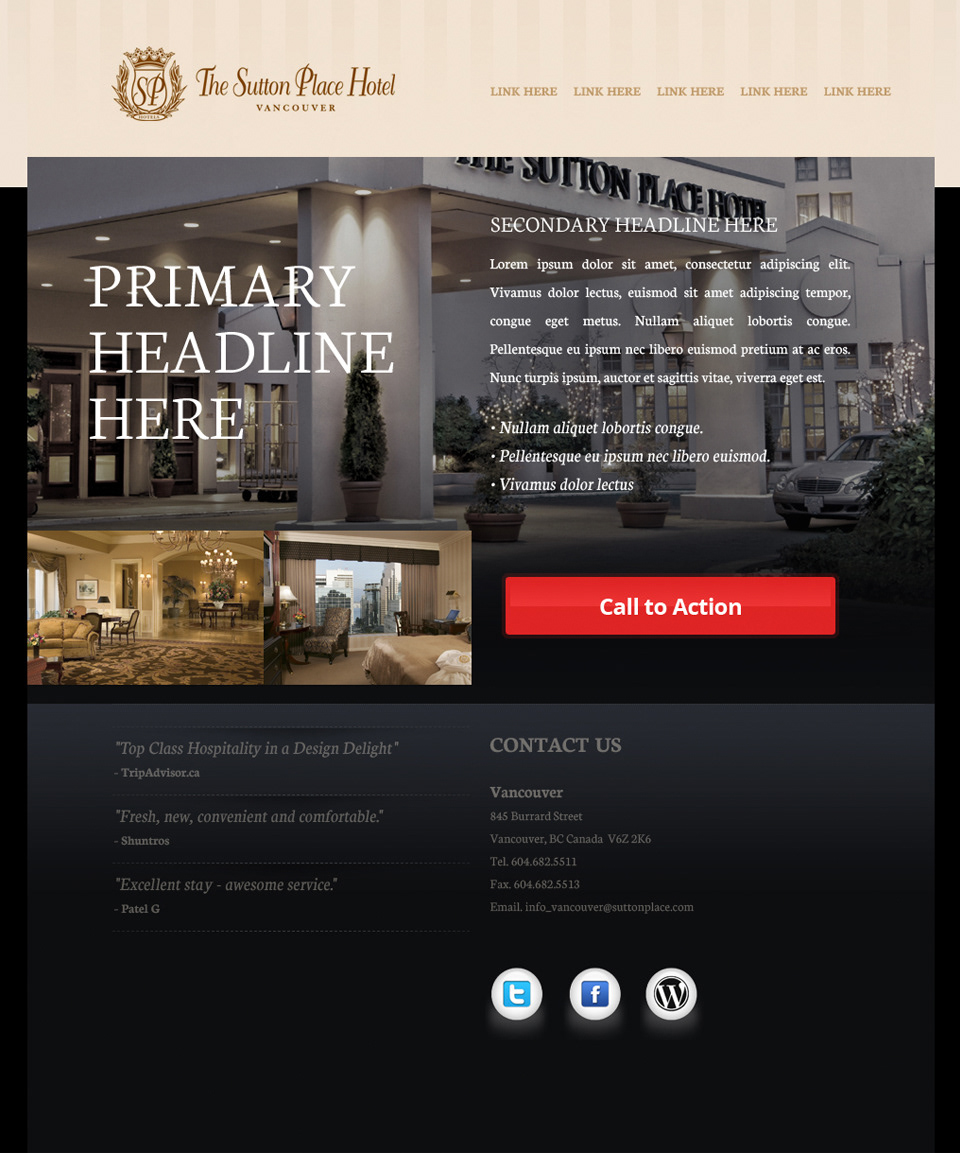 To design landing pages built on simple layouts for ease of updating, optimizing and modifying for A/B testing.
These projects were created for a few different clients. though they had very specific requirements when it came to brand and audience the practice of designing these landing pages had to maintain some key fundamentals.
Working with an outside marketing team and key stakeholders within their respective organization, I created a branded, flexible design system to be used in conjunction with future marketing initiatives. Headlines, value propositions and CTAs coupled with good quality photos, testimonials and media pull quotes, all came together to help promote and further each organization's online marketing efforts.