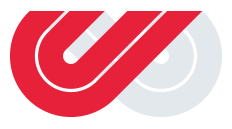 As a communications designer, creator, branding nut, visual designer and type geek, I've had the privilege of providing results driven creative solutions for companies representing a wide range of industries where I've created logos and branding systems, responsive web design, UI/UX solutions and print creative.
With curiosity, creativity, problem solving and technical skills, I take a holistic approach when delivering creative solutions. With a proven track record for successfully implementing engaging design solutions, I excel at creatively telling a project's unique story resulting in increasing a company's presence, encouraging dialogue and promoting greater engagement.
Whether I'm creating with cross-functional teams or independently managing projects and timelines, I bring a level of enthusiasm, team spirit and passion that comes from collaborating, innovating and delivering great ideas.
Digital communications designer, creative solutions guy, type geek and champion of great ideas.
My design work and visual communications has led to experience with many industries where I've helped clients stay on budget, exceed goals and excel at their marketing and business objectives.
With skills honed in ideation, conceptualization, innovation and collaboration, I've designed many logos and identity systems, worked extensively in web design, digital design, visual design and UI. My work has helped elevate the presence and engagement across multiple platforms and media for clients.
In addition, my work in designing print creative, from media kits and collateral to trade show presentations and outdoor displays, has resulted in greater lead generation and customer engagement. My print work has also led to a few industry awards.
I know web design, responsive web, cross-platform standards, the application of design methodologies and the importance of being flexible, innovative and keeping up with new technology.
• Client and supplier relations
Clients I've worked with include: BCLC, Great Canadian Casinos, Sutton Place Hotel, NPA, Pidgin, BlueShore Financial, ACL, Annex Pro, National Communications, BC Business magazine, Star Resorts, Adventure West Resorts, Monsoon, DreamWines, SunCal Energy, BetAmerica, Kasian Kennedy, Zafiro, WildCat Energy, Wolverton Financial, Excalibur Assets, NS Connexions, and Synergy Inc.
Please explore, enjoy my work and reach out. I'd love to connect!