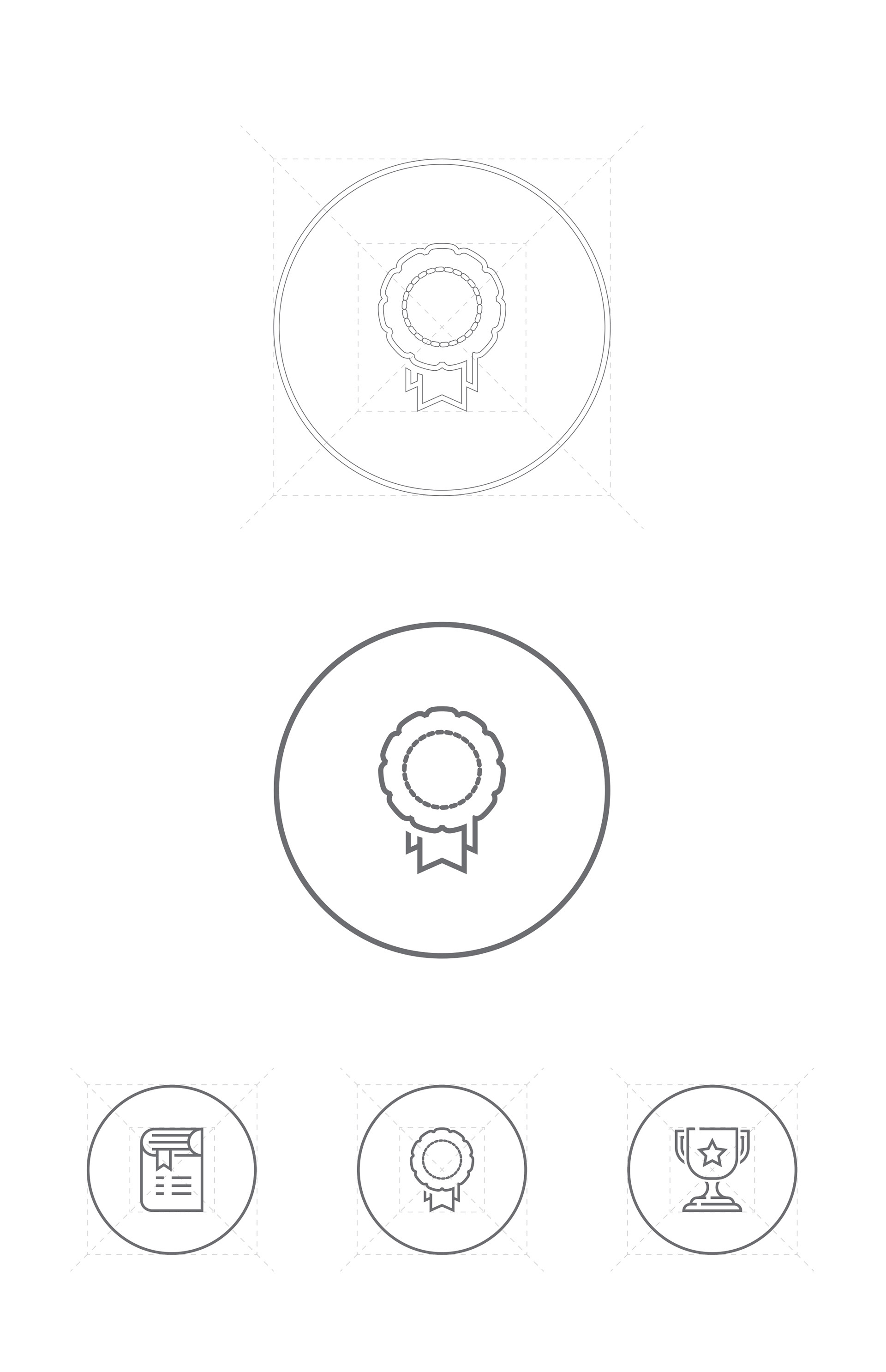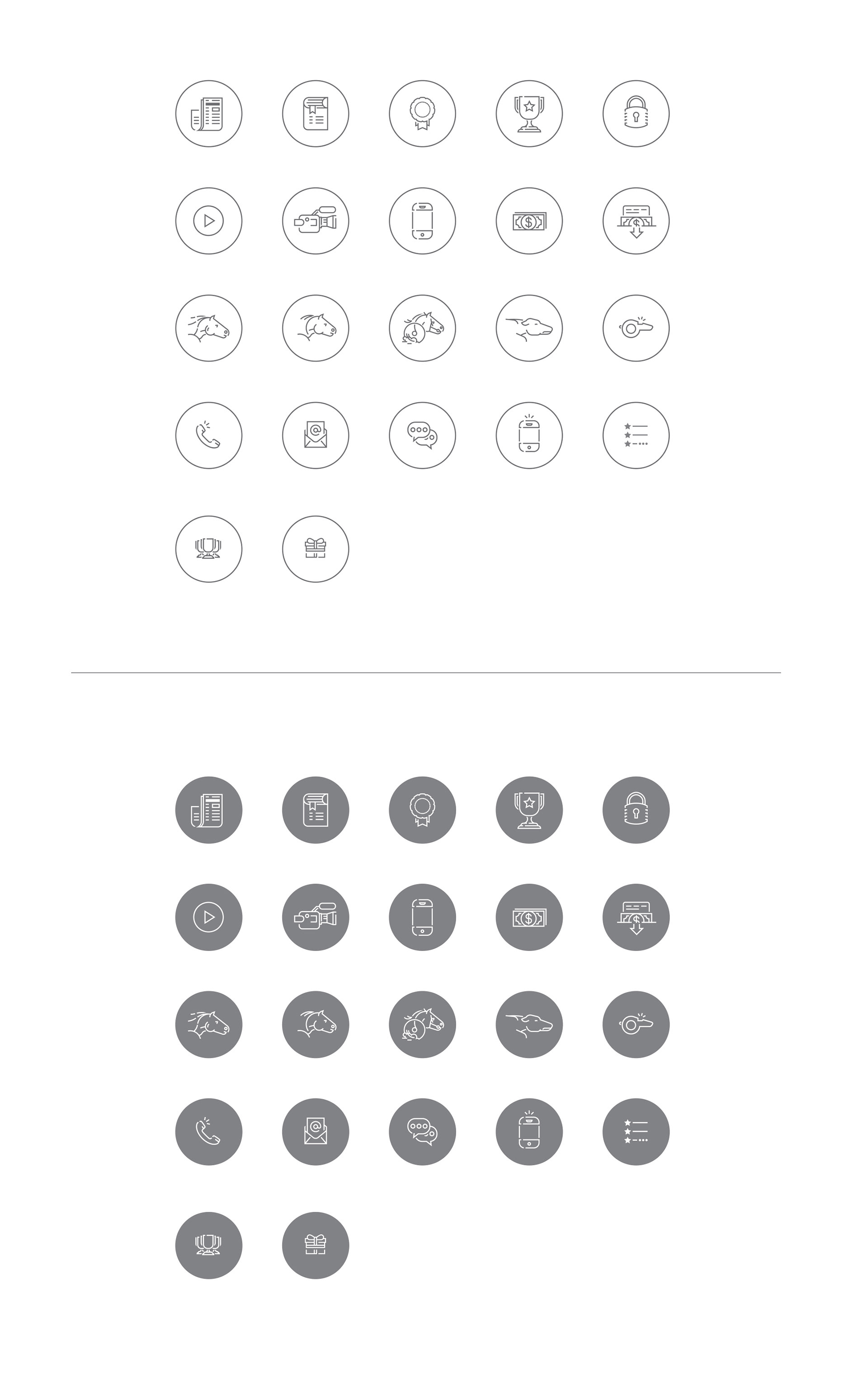 To create a custom icon set for use across all media including online, print collateral, email and trade show materials.
Online and land-based horse racing and gaming customers. Customers who were looking for an alternative to the big three operators in the industry.
I conceptualized and designed this family of icons for exclusive use with the BetAmerica materials where they serve as supportive brand elements, simple identifiers and a visual aid for a variety of products and services when combined with relevant content. 
I wanted to design a visual language to help customers easily and readily comprehend, track and find content of specific interest to them.
The solution was to employ simple mono-weight line work to illustrate each piece with just enough detail to make each unique, yet maintain it's integrity when reduced to a smaller size. Adding detail like the broken line work helped create additional unity and personality. The simplicity of the set could then be easily replicated and built upon as needed.